Code Zebra Symbols for iOS and macOS Big Sur
Complex technical drawing is now practical on iOS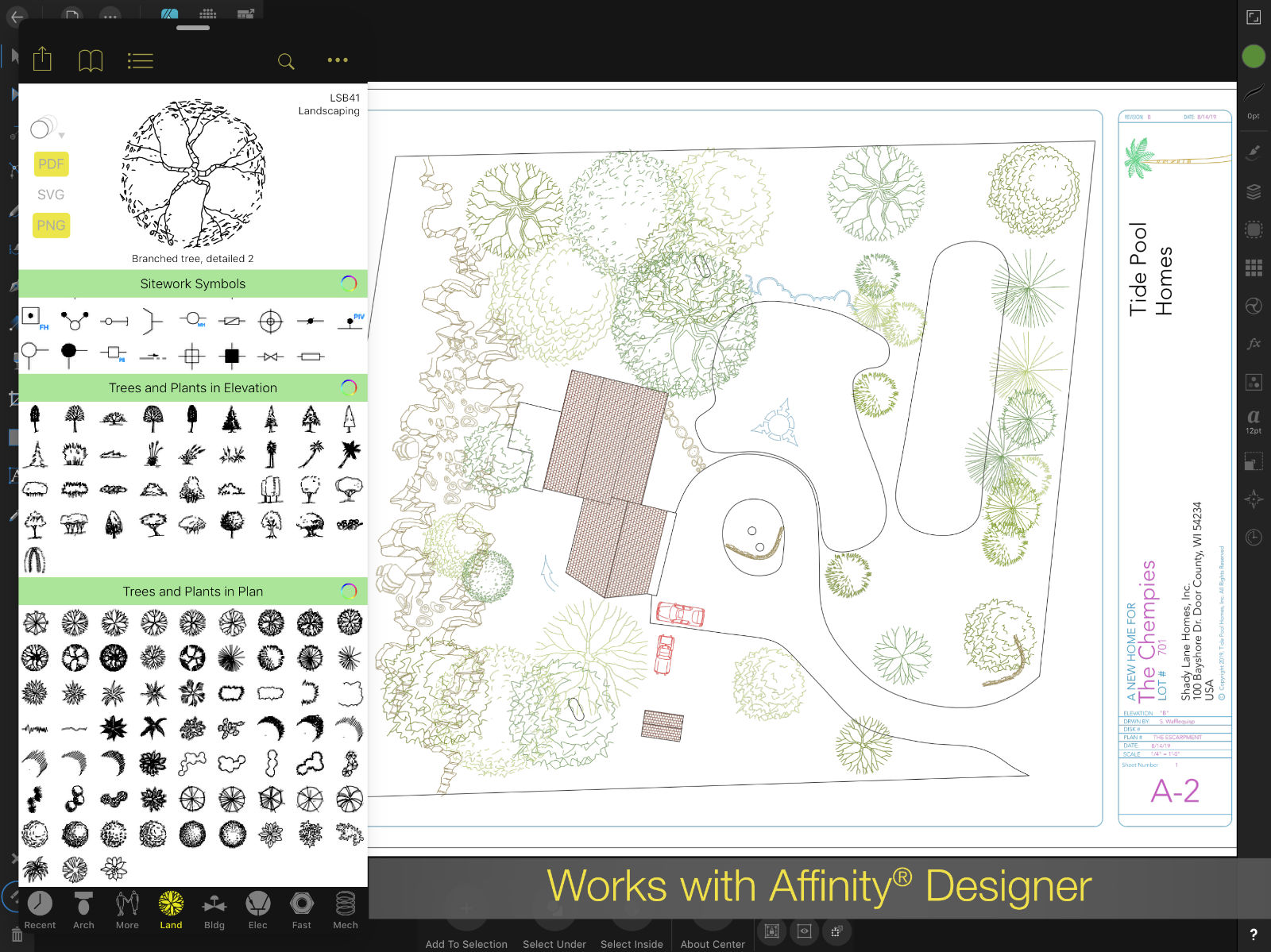 Code Zebra Symbols is the first complete technical and graphic symbols library for iOS––Over 4,300 symbols in multiple vector and pixel formats in easy-to-browse libraries professionally crafted for every discipline. Our publication-quality symbols are stored locally on your device––no data connection required.*
Works with all of your favorite Apps that support vector, pixel, or CAD images––virtually every drawing App. Drag or paste symbols into Pages, Numbers, Keynote, Mail, iMessage and more.
Create drawings for Architecture and AEC, schematics, structural, isometric assembly, technical manuals, exploded views, floor plans, landscaping, HVAC, plumbing and electrical. Great for bill of materials (BOM) and parts lists.
For artistic compositions and graphic design, Code Zebra Symbols provides an enormous source of vector and pixel line art.
Export formats include:
PNG
PDF
SVG
Illustrator-compatible SVG
DWG blocks for CAD (WBLOCK files)
Drag-and-drop symbols in vector PDF or SVG format, or PNG pixel images with transparent backgrounds.
Search for symbols by text description with instant results. Great as a pocket reference of ANSI and IEEE symbols for architects and engineers.
DRAG-AND-DROP ISOMETRIC DRAWING
Over 900 2D isometric symbols included for creating amazing illustrations and assembly diagrams with fasteners, mechanical and structural parts, wires and connectors.
FASTENERS
Depict any standard fastener in any view.

Cap, Set and Shoulder Screws
Machine Screws and Bolts
Nuts & Knobs
Self Threading Screws
Thread Builders to draw any length even in iso view
Washers & Miscellaneous
ARCHITECTURAL
All in proper relative scale (PDF/DWG), and to ANSI Y32.4-1977.

Doors, Windows and Building Construction
Furnishings
Cabinets
Appliances
Architectural Graphic Symbols
Small Appliances and Utensils
Accessories and Plumbing Fixtures
PEOPLE & VEHICLES
All at the identical relative scale of our Architectural and 
Roads and Parking symbols (PDF/DWG).

Accessibility
People
People from Above
Vehicles & Aircraft
Flow Charts
Network
LANDSCAPING
These professionally hand-rendered designs
will help you express your concepts with style.

Landscape Elements
Roads and Parking
Sitework Symbols
Trees and Plants in Plan and Elevation
BUILDING SERVICES
Switches, Receptacles and Outlets - Y32.9–1972
Sensors, Alarms and Indicators
Lighting
Circuits and Panels
HVAC - ANSI Y32.2.4–1949 (R1998)
Pipe Fittings and Valves (in all six flange types) - Y32.2.3–1949 (R1999)
ELECTRICAL
Symbols conform to IEEE 315-1975 (R1993) and
IEEE 91/91a-1991 (Logic Functions) standards.
Numerous symbols conform with IEC 617 and IEC 117.

Fundamental Items
Analog Logic
Digital Logic
Circuit Protectors
Communications and Power Generation
Composite Assemblies
IC Components
Lamps, Acoustics and Readouts
Maintenance Diagrams
Motors and Machines
PLC & Static Switching
Qualifying Symbols
Semiconductors
Switches and Relays
Terminals and Connectors
Transformers and Inductors
Transmission Path
VHF UHF SHF
Audio and Video Connectors
BNC RJ USB Connectors
Views of Cable Bends
DIN and Centronics Connectors
D-sub Connectors
Power Connectors
MECHANICAL
Bearings
Fluid Power - ANSI Y32.10–1967 (R1994)

one of the most complete libraries available anywhere.

Bevel Gears, Sprockets and Miscellaneous
Spur Gears
Geometric Dimensioning & Tolerancing - ANSI Y14.5M
Process Flow Diagrams - ANSI Y32.11–1961 (R1998)
Springs, Shafts & Hardware
Structural Shapes
Surface Texture Symbols - ANSI Y14.36–1978 (R1993)
Tubing and Hose Connectors
Weld and Welding Symbols - ANSI/AWS A2.4–79
*SVG and DWG categories require a one-time download when first needed, but persist on your device thereafter.